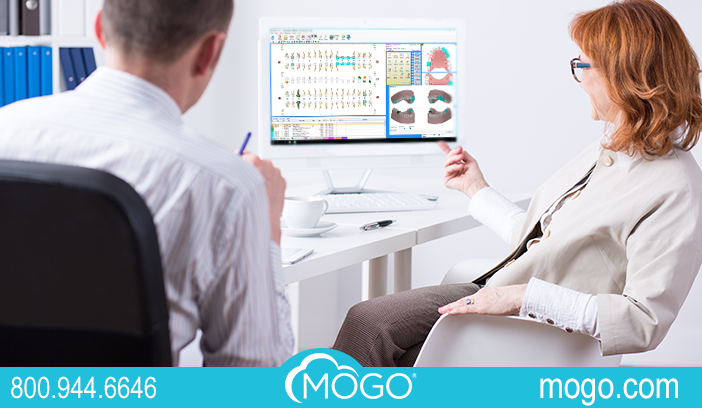 1. Cloud Data Storage
Security and HIPAA compliance should be at the top of the priority list when choosing cloud-based dental practice software. Who is storing your data and where is your data being stored? You'll want to make sure that the host of your data is reliable and is HIPAA compliant. Consider discussing the history of data storage and whether the host has experienced any outages causing clients downtime. Microsoft Azure Cloud is the most secure with data stored and protected on Microsoft servers.
2. Pricing
Pricing can be incredibly complicated when you're dealing with anything that is technology related for your office and cloud dental software is no exception. Most cloud-based dental practice software subscriptions require a monthly fee. Make sure to ask the software representative if there is any start up, conversion or additional costs beyond the monthly fee and find out what is included in the monthly cost. Lastly, it's a good idea to find out the history of inflation for the dental software.
3. Features
The majority of dental software programs have an appointment book and a suite to administer billing from, but not all programs are created equally! When considering new software for your office or clinic, write down a checklist of priority features that are important to you and your practice.  Get your staff involved, the more feedback you have, the more you have to focus on! 


Often overlooked features that can help the flow of your office and communication within it include operatory announcements, customized reporting, login rights, management notifications and eSignatures. In particular, most dentists value eReminders which allow your office to auto-send email and texts to remind, confirm, and reactivate overdue recall. Once a patient confirms their appointment via text message or email, the software optimally should automatically show that it has been confirmed. An auto-confirm feature saves your staff time in manually confirming an appointment.


In a recent survey by Clinicians Report, MOGO Cloud was rated the best dental software with the highest satisfaction rate among those surveyed in part because of its comprehensive and advanced suite of features. This particular software has been honed over 30 years being one of the first to come on the market back in 1983.
4. Imaging
Choosing a dental practice software and pairing it with fully compatible imaging is the ideal sequence of events, but sometimes that won't be the case because you already have a system in place. In the event you have a digital imaging system, it is important to ask the right questions so you have a thorough understanding of the imaging process.

Do you capture the X-ray images in the native imaging software or the dental software? Where are the X-ray images stored? How do you access the X-ray images? You'll want your staff to have the most seamless process when taking images and full compatibility within your dental software will help you achieve just that. If your software offers direct interfaces that will allow you to capture, store and edit X-rays directly in the software, you won' have to worry about third party imaging or paying anything additional for imaging software.
5. Training
New dental software is exciting and there are many new things to learn for everyone in the office, once it is implemented. What resources are available to you for training? Are there costs associated with additional training? What is the best way to implement and learn your new dental software?

You'll want to make sure that the product you choose provides help and training videos to help with the transition. It's often helpful to have staff review training videos prior to installation, to help get their feet wet before using the program full time.  Training and help videos should be readily available to you and your staff within your dental practice management software. In addition, videos on the screen within the product itself can be extremely helpful in the transition. And of course, a competent and available technical support team is crucial for any software program.
Purchasing a new dental system is a big decision. But choosing the right dental software for your needs will truly make a big difference for your practice.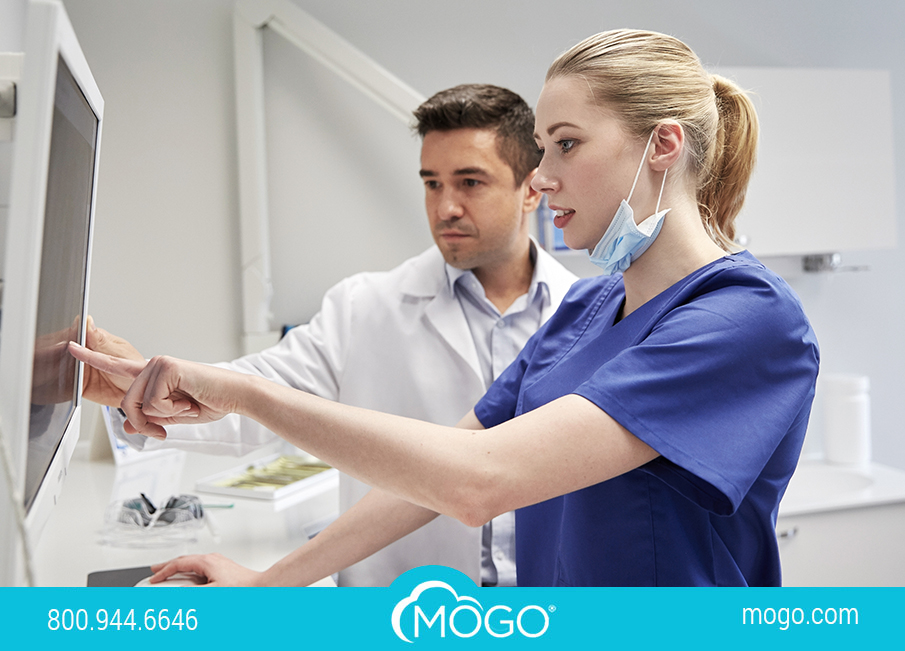 Dental practices are increasingly moving to the Cloud for their office management software. A server based dental software model requires you to have a server computer and network installed in your practice. You store all of your data on your server and also run nightly backups of your data. In contrast, a cloud based dental software model allows you to store your data in real time on a cloud host via the internet. Using the Cloud, you don't need a server computer or network in your office.
Benefits of the Cloud
ACCESS
Stay connected to your office even while you're out. The possibilities are endless. What if you have to close the office because you just got 5 feet of snow? No worries. Log in to the secure cloud, and call your patients to let them know you're closed. And while you're at it, why not go ahead and reschedule their appointment? Using cloud dental software you have full access to everything you need. So when an emergency call comes in, you can just grab your laptop and login. Your patient records are at your fingertips. Literally.
SECURITY
If your software is hosted on Microsoft Azure Cloud, your data is safe and secure. It is stored and accessed via Microsoft managed data centers which means you no longer have to stress about threats to your local server or network. Do what you do best – practice dentistry, manage your office and get rid of your IT headaches for good!
COST REDUCTION
Servers to support your local network are expensive to maintain and also to replace. Storing your database in real time via the cloud allows you to rid your office (and wallet) of expensive servers and annual server maintenance. On average, servers are replaced every 3-5 years. Not only will you reduce your costs by no longer needing a server computer, you will not have to maintain it which decreases the amount you spend on IT services. With dental cloud software, you don't need server hardware, server software, network installation and maintenance.
MULTIPLE OFFICE SOFTWARE
Do you currently operate two or more dental clinics? If yes, then wouldn't it be amazing to be able to see your patients' information from one screen at any location? What about generating vital reports from any computer for any location? Cloud based dental software allows the possibility for multi-location clinics at unbelievable pricing.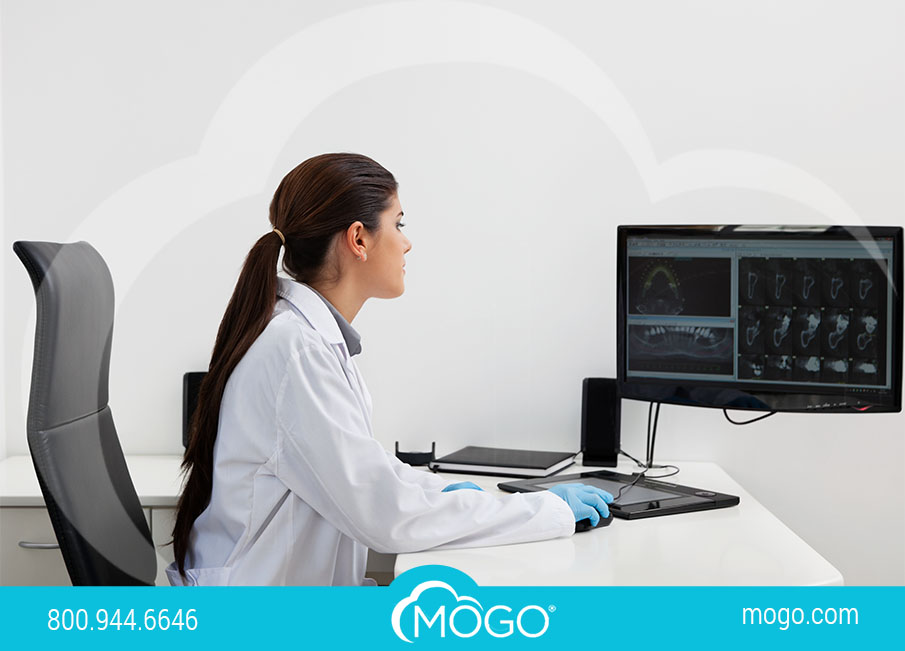 Your dental practice software server isn't connecting to your network. Now you can't access patient records, your appointment book and you can't use your digital imaging system.
Your stomach drops as you realize that your IT company is closed for another two hours.  There goes an entire day of productivity meaning an entire day of revenue.
Unfortunately, many dentists can relate to this scenario.
It's high time to seriously consider chucking that outdated server and moving into the new age with cloud-based dental software.
Seems like a no-brainer, right?
So, what is holding the majority of dental professionals back from cloud computing?  Security!
When it comes to storing your sensitive data, the one word dentists think of is 'security'.

Let's face it, your dental software stores all of the crucial information needed to operate your dental practice— your patient database is the heart of your practice.

There are two ways to power your dental practice software and store your data; server-based and cloud-based.
The Disadvantages of Server Based Dental Software
For years, dentists have been storing their data on an internal server.  A server-based environment poses many risks such as ransom ware, virus attacks, natural disasters and burglaries; which, by the way, are all on the rise.

When your data is stored locally on your server, it leaves you vulnerable to these risks and many more.

Cloud-based dental software minimizes these risks and keeps your data safe and secure.
The Advantages of Cloud-Based Dental Software
Cloud-based environments utilize more complex security methods than the average person can create, giving stored data an added level of protection.

The cloud helps keep your data safe from local risks, such as natural disasters, ransomware, and burglaries, by storing it on an external server through the internet.  MOGO utilizes the Microsoft Azure Cloud as a host for data storage.  This means that Microsoft's industry-leading technology has your data stored and protected on their servers.  If an employee accidentally downloads a virus, your patients' information will not be vulnerable, because it is not stored locally.

Despite the safeguards against location-sensitive, server-based attacks, many dentists shy away from the cloud due to fears about online data security and HIPAA compliance.
When you store through cloud-based servers, you put their expertise and time to work guarding your data, instead of merely relying on your own understanding of your server's security. Why go it alone when you can have the minds at Microsoft at your back?

Patient data security is no laughing matter, so do away with vulnerable, impractical servers, and embrace the cloud with a smile.
Check out the many benefits MOGO Cloud offers your dental practice and schedule a free demo.