Cloud Based Dental Software
Optimize your dental practice efficiency for as little as $250 per month.
Security & Strength
Receive the highest level of data security with industry-leading protection powered by Microsoft Azure.

Dynamic & Dependable
Gain 24/7 all-inclusive access to patient records, administrative reports and more.
Send MOGO your data for a No Cost, No Obligation Data Evaluation. In return, you will receive a guarantee of conversion listing exactly what data will be converted to the MOGO Cloud.

Patient Portal - Coming Soon
With Patient Portal your patients will be able to make payments, manage their appointments, access statements and payment history. With more exciting features being added all the time!

Stay current with patients and reactivate inactive patients with automated text & email appointment reminders, birthday greetings, & customizable promotions.

Bullet-proof your data with industry-leading, 24/7 security management against cyber threats.
Schedule appointments, add new patients, access notes and images, and even send messages to MOGO users in your office – all from any internet enabled device!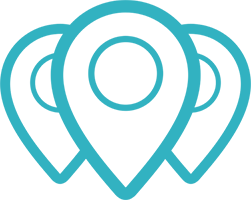 Access patient and employee records from multiple locations, see procedures, payments & compare locations with centralized reporting.
MOGO provides the most comprehensive, feature and function-packed, all-in-one software to meet every need and nuance
for today's General Dentists and specialists, including Orthodontists, Oral Surgeons, Periodontists, Endodontists, and Pediatric Dentists
.
Easy-to-use features are added and evolved with input from industry experts, dentists and specialists—keeping our software—and you—ahead of the competition.
MOGO is the only leading dental software secured with Microsoft Cloud, for today's most-powerful and HIPAA-compliant protection and security.
The more features you use, the more efficient and profitable your practice becomes. No other software is easier to use, or provides more features. It's simple. Go MOGO.
Providing today's most-advanced, easy-to-use, cloud-based Dental Practice Management software.
Straight From the Dentist's Mouth…
"MOGO combines an excellent product with unmatched technical support, reasonable pricing, a synergistic relationship with their client-doctors, and it remains the most intuitively easy to operate software on the market. If you want to optimize the management of your dental practice, you won't be disappointed with MOGO."
— David J. Thein, DDS, MSD / Periodontal Care Kansas City, MO
"The amount of features and services found within the MOGO software compete with or exceed any major dental software program. MOGO is unique in that it does not nickel and dime for each added software feature such as text and email appointment confirmation or monthly Xray fees."
— Benjamin Scott, President CU Dentists, LTD
"Billing and Recalls — prior to Cloud we had to handle recalls manually now with this feature it's efficient and no recalls are overlooked. Electronic billing is quick and easy. The Mogo Cloud Software has really updated the office and has taken us to a new level of efficiency!"
— Ellen Dire, Office Manager, Visident Dental Services

Providing the most comprehensive, feature and function-packed, all-in-one software to meet every need and nuance for today's General Dentists and specialists.