Office Setup (FAQ)
What information do I setup in Office Setup?
There are 11 tabs in Office Setup that allow you to set defaults for your program. Under Office you assign a practice provider as well as set your office's time zone. Under Patient you setup the default provider, account type, and medical alert when creating new patients. The Insurance tab houses the settings that will default when creating new insurance companies and plans. You can control the way that payments are distributed under the Distribution tab. Certain program functions and rights can be completely disabled under the Security tab. The Program 1 and 2 tabs contain general program settings. HIPAA Regulation lets you ensure compliance with all HIPAA guidelines. You set how you want insurance benefits to calculate on the Est. Insurance tab. Incomplete treatment will either retain the fees from date entered or update to current fees based on the settings in the Auto Tx. Fee Update tab. And finally, under Message you can setup how you would like interoffice messages to display on the screen. View a training overview on the Office Setup screen below.

(youtube videos initially play at lower resolution. To improve video resolution follow the steps below)
After clicking Play, click the gear icon then the arrow next to Quality.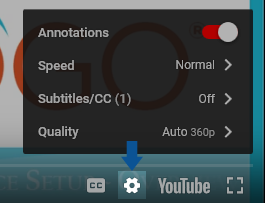 On the Quality menu, select the desired resolution. All MOGO Training/Help videos are full HD (1080p) but you can view them as lower HD resolutions to reduce buffering/loading time.